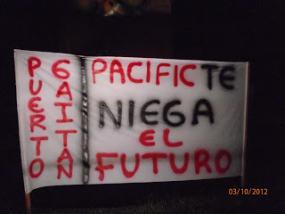 Bogota - May 29, 2013-  The President of the Unión Sindical Obrera (USO), Rodolfo Vecino, confirmed today that the union would file suit against the multinational oil company, Pacific Rubiales Energy, for alleged violations of the freedom of association, the freedom of assembly and conspiracy to commit a crime. Mr. Vecino added that the USO would officially file the suit at the Colombian Public Prosecutor's Office (Fiscalía General de la Nación) on Thursday, May 30, 2013 at 10 am.

According to information provided by the USO, Pacific Rubiales Energy, has systematically violated the right of oil industry workers in the municipality of Puerto Gaitán to unionize. The company has also fired more than 3,000 workers affiliated with USO, in coordination with its subcontractors in the Rubiales, Quifa and CPO12 oil fields, among others. In 2011, oil workers organized several days of protest in order to demand better working conditions; According to various accounts the health and logistical conditions at the camps were deplorable. The oil company responded by initiating a series of firings in order to block workers who had participated in the protest from working, directly or indirectly, for Pacific Rubiales Energy.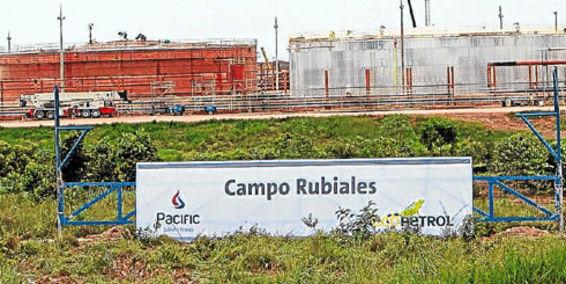 The USO is also denouncing the fact that, since 2011, the oil company and its subcontractors in Puerto Gaitán have systematically blocked workers affiliated with the labour union from working for any of the companies that subcontract with Pacific Rubiales Energy. According to various testimonies, the company has demanded that workers renounce their affiliation with USO in order to work for oil companies located in Puerto Gaitán.

The suit involves several companies that subcontract with Pacific Rubiales Energy, given that, according to USO, the managers of these companies together have developed strategies to push the union out of the oil fields, violate the right to freedom of association and break the agreements reached between USO and Pacific Rubiales Energy, which put an end to the worker protests in 2011.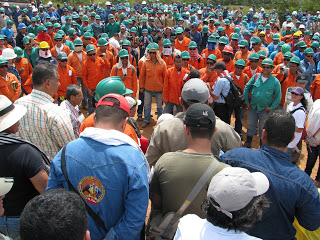 For the USO, bringing this suit opens the door to the Colombian labour movement legally demanding the respect of labour rights and the freedom to unionize. It also represents an important precedent in the series of demands that the USO has made throughout its 90 years of existence.


A small gathering will be held at the Colombian Public Prosecutor's Office on Thursday, May 30 at 10 am in conjunction with the filing of the suit.

_______________________

Written:
USO Nacional
2344074
usonacional-a-yahoo.es