There are many ways you can support PASC's mission.
Image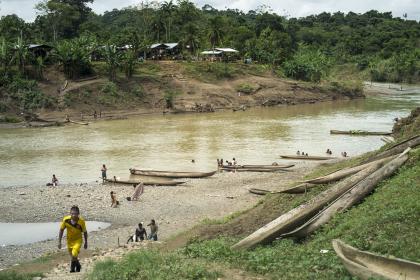 International accompaniment 
One of the solidarity strategies deployed by PASC since 2003 is that of international accompaniment, which involves carrying out a physical presence alongside communities, social organisations and social activists who are victims of political threats.
To find out more, visit the international accompaniment page.
Translators network
Our organisation mostly francophone is often swamped with the volume of translation work. PASC is trying to provide as much information in english as possible. This is why we call on your help for translation support for texts and subtitling videos. If this interests you, please let us know what translation you could do: French to English and/or vice versa; Spanish to English and/or vice versa. info(at)pasc.ca
 
Urgent Action Network
Image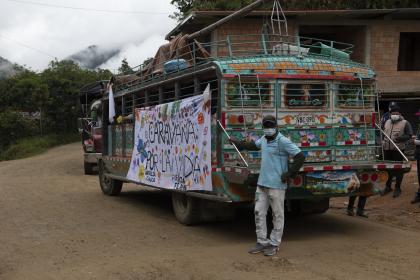 This strategy of pressure, mostly used by human rights organizations in Colombia, seeks to demonstrate to the authorities that individuals, communities, or organizations that face threats are mobilizing international support, and that crimes against them will have a political cost. The « Urgent Action Network » presents itself then as a complementary tool to international accompaniment in order to create a protection mechanism for social activists, and to reduce political threats against them.
Through its Urgent Action Network, the PASC sends news reports on threats and human rights violations that its partner organizations are seeking to denounce on an international level. These articles present a precise description of the situation and offer simple instructions as to ways to intervene in order to apply political pressure on the concerned authorities, whether it's through sending emails or making phone calls. To facilitate an immediate reaction, we provide model letters that can be endorsed before being addressed to the targeted authorities. 
To participate in the urgent action network, please contact us.  Through our email list, you will also receive the news bulletin La Piedra and be kept up to date about the public activities of the PASC (one email per month on average). At any point in time, you can unsubscribe yourself by following the instructions at the bottom of the emails.
Support to the collective
PASC is a collective based in so-called Quebec, made up of anti-imperialist activists who meet regularly to define the priorities of the organization and take on the majority of the solidarity work. Respecting horizontal organizing principles, decisions are made by consensus. We encourage you to contact us if you are interested in learning more and participating in the collective.
Donations
To financially support PASC, please contact us.