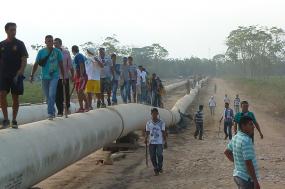 Published in "The Profiteer's Bulletin" march 2013
P { margin-bottom: 0.21cm; }A:link { }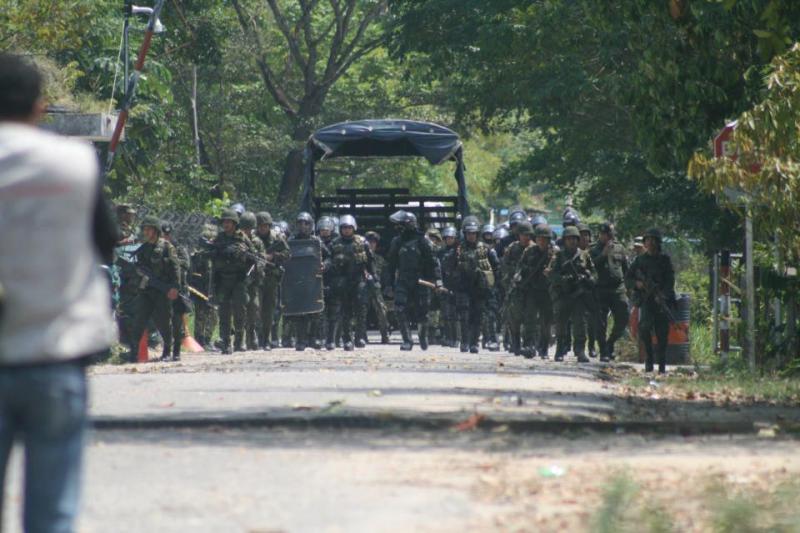 Between the 21st of January and March 2013, thousands of members of various civil society organisations in the department of Arauca have been blockading transnational oil and energy companies that operate throughout the department. In Colombia, such actions are commonly known as a paro civico ("civic strike") and the mobilisation in Arauca is the largest such paro civico since 2005. The organisations have also held a "Day of peaceful protest against transnational oil companies and the Colombian state". The paro civico has been successful in creating disruptions: in February, the Colombian Ministry of Mining announced that supply coming through the main pipeline in the region, the Cano Limon Covena, dropped below a million barrels per month (http://www.lavozdelcinaruco.com/?id=8002).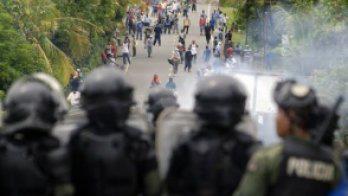 Civil society organisations and individuals who are participating in the blockades are demanding that the transnational corporations and the Colombian government fulfil their social, humanitarian, and environmental obligations to the residents of the Arauca department. The blockades aim to stem the movement of both personnel and equipment belonging to companies such as OXY, Pacific Rubiales and Ecopetrol. Another Canadian company, the Montreal-based engineering firm SNC-Lavalin, is providing consulting services for infrastructure, mining, gas and oil projects, including the Cano Limon Covenas pipeline targeted by the paro civico. This is the very same SNC-Lavalin that is known for constructing prisons in Libya and pipelines in Iraq during the occupation, as well as supplying munitions to the US military.
Located along the Venezuelan border, the Arauca department is the site of Colombia's largest oil reserves, which has attracted and continues to attract a number of transnational corporations. "Thirty years of drilling and extraction have led to an environmental catastrophe, the pillage of resources, attacks on indigenous communities, and several social and humanitarian crises", reads a statement from the Movimiento Político de Masas del Centro de Colombia (Mass Political Movement of Central Colombia).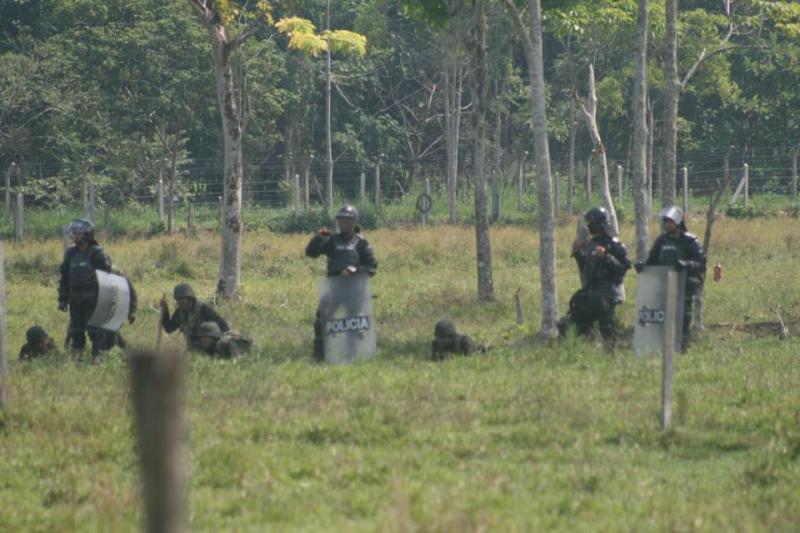 Repression of the paro civico has been fierce. On February 12th 2013, the residents of the Arauco department began an unlimited general strike. All roads leading into the department as well as major internal roads are blocked by hundreds of farmers, indigenous people, workers and students who are demanding to open a dialogue with the government and the transnationals in order to find a solution to the social and humanitarian crises that have gripped the region. The government wasted no time in deploying a contingent of approximately 1,000 police officers to break the blockades but, thus far, they have been unsuccessful. Negotiations with the government have now begun, but are moving at a snail's pace...
Several leaders of the movement are now victims of prosecution, arrest warrants have been issued on the day of the suspension of the strike.