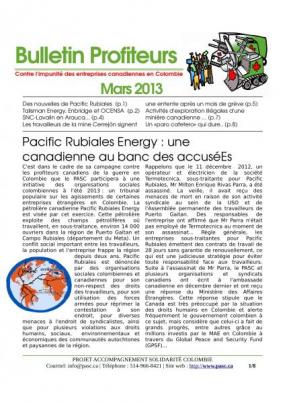 On August 27th, local authorities and media participated in the delivery of a preliminary report from the humanitarian "Caravan in Defense of Land", which visited several municipalities in Nariño, Colombia beginning on August 20th. About twenty national and international organizations visited hamlets and small towns in the municipalities of Tuquerres and Samaniego over seven days, gathering testimonies and analyzing cases of human rights violations, as well as violations of international humanitarian law.
The Colombian armed forces, with 281,400 military personnel, are the second largest army in all of Latin America, surpassed only by Brazil. Added to that are the 159,000 members of the National Police, a militarised police force that reports to the Ministry of Defence. In Colombia there are 6.2 soldiers per one thousand inhabitants, a ratio almost four times that of Brazil.
Union leader Edith Santos, from the oil sector, was shot dead on Fridayabout 130 kilometers from the capital Bogota, said official sources on Friday. Two men on a motorbike allegedly shot her twice in the chest while she was working in her office in San Isidro de Chichimene, in the municipality of Acacias, Meta state. She died from her injuries later in hospital.