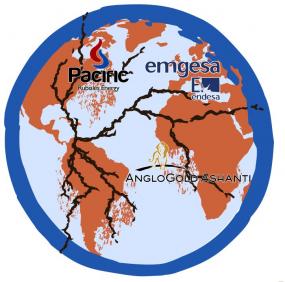 Published in "The Profiteer's Bulletin" march 2013
As part of its Canadian War Profiteers campaign, PASC will take part in the People's Tribunal on foreign companies in Colombia. The people's tribunal is being organised by Colombian civil society groups and will be held during the summer of 2013. Canadian oil company Pacific Rubiales Energy is one of the companies that will be put on trial. Pacific Rubiales employs approximately 14,000 workers on its oil fields in the Puerto Gaítan and Camp Rubiales regions in the Meta department through a network of subcontractors. There is an ongoing conflict between the workers, the local population, and the company. Pacific Rubiales is accused of trampling workers' rights, using the army to repress popular opposition, issuing various threats to union leaders and unionised personnel, as well as of violating human, social, economic, and environmental rights of indigenous and farming communities in the region.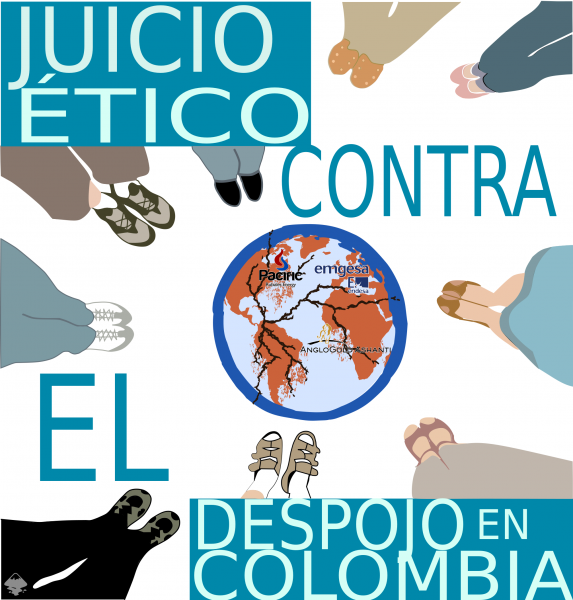 The most recent incident occurred on December 11th 2012 when Milton Riveras Parra, an electrician working with Termotecnica, a company subcontracted by Pacific Rubiales, was assassinated. The day preceding his murder, Mr. Parra had received death threats linked to his activism within the USO petroleum workers' union and the Permanent Workers' Assembly of Puerto Gaítan. As a general rule, companies subcontracted by Pacific Rubiales offer 28-day labour contracts with no guarantee of renewal in order to avoid any responsibility towards the workers. Following Mr. Parra's murder, various Canadian organisations and labour unions contacted the Canadian embassy in Colombia but were simply told that Canada is very concerned by the human rights situation in Colombia and frequently brought it up with the Colombian government.
On July 13th 2013, Pacific Rubiales will be put on trial before a people's tribunal in Colombia in order to shed light on the criminal activities of Canadian companies abroad. The people's tribunal also aims to put pressure on the Harper government to end its complacency regarding human rights violations committed by and that benefit Canadian companies. In light of these events, PASC and its allies will be organising a high-profile Canadian delegation to attend the hearings.
Recently, a Colombian tribunal had ruled against Pacific Rubiales in an arbitrage case. The company will have to give 10% of the output from a specific oil field to now-privatized Colombian energy company Ecopetrol for the following 20 months. Pacific Rubiales plans to take the case to a higher court in an attempt to preserve its assets.