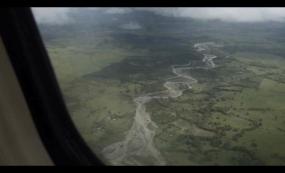 Fault Lines investigates the threats facing Colombian farmers struggling to return to their land.
The stakes have never been higher in Colombia. As landmark peace talks continue with the rebel FARC group, the government is also trying to return land to the millions of people displaced by the conflict. But despite attempts at land reform-the issue that started the war decades ago-people are still being driven off their land by right-wing paramilitaries that the government says are gone, making a lasting peace seem unlikely.
Fault Lines travels through the Colombian jungle with farmers determined to remain on their land and investigates the threats they face to return.
Watch full video report at:
http://www.aljazeera.com/programmes/faultlines/2014/02/colombia-deadly-fight-land-2014223154229536490.html