Click here for allies in Colombia.
PASC is part of the Abya Yala Network, a group of grassroots organizations in Canada working together to support and show solidarity with anti-mining struggles across the American continent. The network was formed in Toronto at the Mining (In)justice conference in May 2010 at the request of representatives of several Latin American communities affected by the Canadian mining industry.

PASC contributes to the Anticapitalist Convergence, a Montreal-based grouping of individuals and groups sharing a global analysis of social and political issues based on the Peoples' Global Action principles.
Beehive graphics aims to draw out the connections between colonial history and present day struggles against corporate globalization, violence and racism. The all-volunteer Beehive creates anti-copyright graphics as tools for popular analysis, education and organizing.The PASC distributes and presents the collective's Plan Colombia banner - an excellent tool for unpacking the ways in which resource extraction, militarization and industrial development in the Western Hemisphere are all interconnected. Learn more.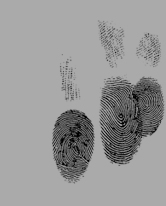 The People's Commission Network is a Montreal network which monitors and opposes the "national security agenda". The network is a space for individuals and groups who face oppression in the name of "national security" - such as indigenous people, immigrants, racialized communities, radical groups, social justice organizations, labour unions - and their allies, to form alliances, share information, and coordinate strategies to defend their full rights and dignity.

PASC works with the People's Commission Network because we believe that so-called national security serves as a pretext to criminalize social movements throughout the Americas.
The Quebec Public Interest Research Group at Concordia is a resource centre for student and community research and organizing. We strive to raise awareness and support grassroots activism around diverse social and environmental issues. Our work is rooted in an anti-oppression analysis and practice. We seek to make campus-community links and inspire social change through engaging, inclusive and non-hierarchical approaches.
 Active since 1982, the RQGE  is network of grass roots organizations dedicated to environmental protection and the construction of a more ecological society. The PASC is a member of the RQGE because it shares the same concerns as Quebec groups working to defend their land, the environment, and to contruct a different vision of our relationship with the earth.
Formed by non-governmental organizations in Quebec working in the fields of socio-environmental justice, international cooperation and human rights groups and research fields of education on the environment and history, who share concerns on the issue of socio-environmental and human rights associated with the accelerated deployment of transnational, in particular, the extractive sector, and more specifically, mine. Members : L'Entraide missionnaire, Projet Accompagnement Québec-Guatemala, Comité pour les droits humains en Amérique latine, Social Justice Comitee,  Centre de recherche en éducation et formation relatives à l'environnement et à l'écocitoyenneté – Université UQAM, Research group on canadian mining in Latin America MICLA – McGill University
We would also like to thank the following organisations for their support:
Canadian Auto Worker Québec (CAW) - Social Justice Fund
Comité pour les droits humains en Amérique Latine
Centre international de solidarité ouvrière (CISO)
Public Service Alliance of Canada - Social Justice Fund
United Steel Workers / Syndicats des Métallos